Plugin for "Error establishing a database connection"
The longer you work with WordPress, the more likely you are to come across the famous Error Establishing a Database Connection issue. It is one of those curses that could be caused by many reasons. If you try to search for a solution, you'll find a lot of different discussions with different suggestions. You might need to take a few hours to go through them and might need another few days to trial and error. However, the longer your website is down, the more traffic you'll lose. And that could mean lost subscribers, lost customers, and ultimately lost revenue.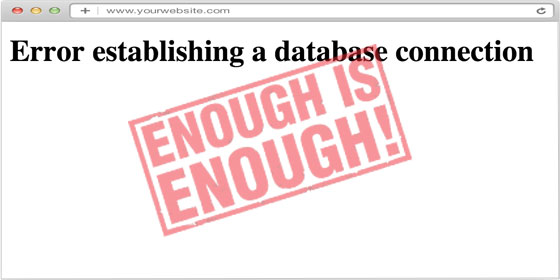 I've gone through the pain many times and I understand a professional way to communicate this issue to my visitors would definitely help to maintain a good impression. Instead of showing a helpless and dreaded Error Establishing a Database Connection error message, these are something that could help:
Beautify and present the issue more professionally/attractive/entertaining to your visitor
Tell the visitor that we are fixing the issue and what they should expect
Auto send email alert to your admin or yourself
If Google bot visits your site, inform the bot that this is just a temporarily page and do not cache it
Because I was burnt by this issue many times, I've developed a plugin, DB Error Customizer that provides all these features. The plugin won't fix the root cause of the database issue, but there are 2 main reasons to install it on your WordPress sites:
Instead of showing the raw error message, a nicely designed error page can buy you more time to troubleshoot and fix the problem
WordPress database error is quite unpredictable sometimes. When it happens, the plugin will communicate this nicely to your visitor and inform your admin via email
I hope you find this plugin useful and please feel free to check out the DB Error Customizer and Demo Page.